Get on Board and Stay on Board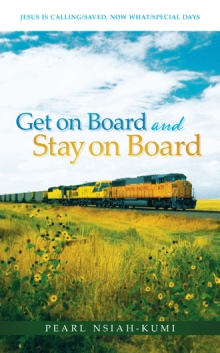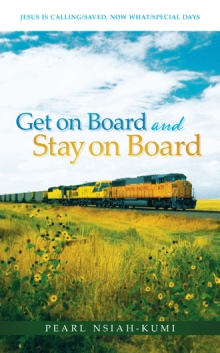 Get on Board and Stay on Board
Get on Board and Stay on Board contains poems, articles, and short Bible studies. It is directed toward unbelievers and believers alike. It is designed to lead the unbeliever to faith in Jesus Christ, and then help him or her in a spiritual journey. Articles and poems in section one of the book clearly challenge unbelievers about their need for salvation and admonish them to prepare for eternity before it is too late by accepting Jesus' offer of salvation through His shed blood.

There is emphasis on good works not being good enough to save; only the blood of Jesus is good enough to appease God's wrath. Whether people agree or disagree with God does not change the facts. God is God, and He laid down the rules. It also stresses the point that hell is by choice; one can avoid going there by believing in Jesus Christ.
The articles in section two cover different aspects of the Christian walk, including prayer, obedience, fellowship, witnessing, and eternity.

Section three is general and covers holy days, celebrations, and responsibility toward government. In addition, believers will find these articles helpful in their personal walk and in use as a good witnessing and follow-up tool for evangelism.